Thank you to the team at World Film Presentation for the opportunity to connect with the global network of film festivals, producers, distributors and film makers.
As a producer and independent filmmaker  (who is female), accessing innovative grassroots communities with global reach is a rare opportunity. The benefits of being connected to World Film Presentation has expanded my horizons beyond other festivals and events, with screenings in New York, awards in Los Angeles, Spain and now embellishing our movie with international languages ready for a whole new audience in China and beyond.  I thought winning 20 awards including two Remi's at Houston USA would be impossible to beat, yet the opportunity to expand internationally through the World Film Presentation is exciting beyond my expectations.
I'm proud to be part of and grow with their community. I highly recommend!
Jennifer Rose, FKStudios
感谢参加世界电影展的团队,让我们有机会与电影节、制片人、发行商和电影制作人的全球网络建立联系。
作为一名制片人和独立制片人(女性),进入具有全球影响力的创新性社区是一个难得的机会。与世界电影展的联系所带来的好处使我的视野超越了其他电影节和活动,在纽约放映,在西班牙洛杉矶颁奖,现在用国际语言美化我们的电影,为中国和世界各地的新观众做好准备。我认为赢得20个奖项,包括在美国休斯顿的双雷米奖是难以超越的,但通过世界电影展向国际扩展的机会是令人兴奋的超出我的预期。
我很自豪能加入他们的社区并与他们一起成长。我强烈推荐!
詹妮弗·罗斯,FKTudios
February 10th, 2020
Our film festival has been using the World Film Presentation submission platform for many years now, and whilst it has always ensured we get a good number of high quality submissions, we love the feature that allows us to browse and search for films and invite specific ones to submit who we feel would be a good fit for our festival!
我们的电影节已经与世界电影展平台合作多年,虽然它始终确保我们得到了大量高质量的参赛影片,我们喜欢的功能,使我们可以浏览和搜索电影,并邀请特定的人提交,我们认为世界电影展平台相当适合我们的电影节!
Alexandra Parkinson
Alexandra Parkinson
亚历山德拉·帕金森
The World Film Presentation is an organisation I'm very proud to be associated with as I was luck to win the Best Actor Award at their recent festival gathering in Los Angles in 2019 at the American Film market. Their professional approach to the festivals and their detailed approach to the Film industry is truly innovative and encompassing of all the Film makers who are with World Film presentation . Their team is very helpful and supportive of the content creators and I found them to be courteous and very informative of everything that required to be on the Festival and on their platform , which in my opinion is moving to the next base of Content  distribution and aggregation of Films and new forms of Entertainment media . Thank you World Film presentation for taking care of our company and personality looking after my needs. Highly recommended to new aspiring content creators.
世界电影展是一个令我非常自豪的组织,因为我很幸运地通过世界电影展平台在2019年洛杉矶电影节的美国电影市场上获得了最佳男主角奖。他们对电影节的专业态度和对电影业的详细态度是真正的创新,包括所有与世界电影展示的电影制作人。他们的团队对内容创作者非常有帮助和支持,我发现他们对电影节和他们的平台所需的一切都提供了大量有帮助的信息,在我看来,这个平台正在走向下一个内容分发和电影和新娱乐媒体形式平台的基础。感谢世界影展照顾我们的公司以及兼具我的特别需要。强烈将平台推荐给有抱负的新内容创作者。
I found WFP an easy to use site and was able to quickly add all the relevant info about my film. There's a great variety of festivals to submit to from countries all over the world so the possibilities are endless. I will be continuing to use this platform for all my future projects.
我发现世界电影展是一个易于使用的网站,并能够迅速添加有关我的电影的所有相关信息。世界各国都有各种各样的电影节可供选择,所以可能性是无穷的。我将为我未来的所有项目使用这个平台参赛。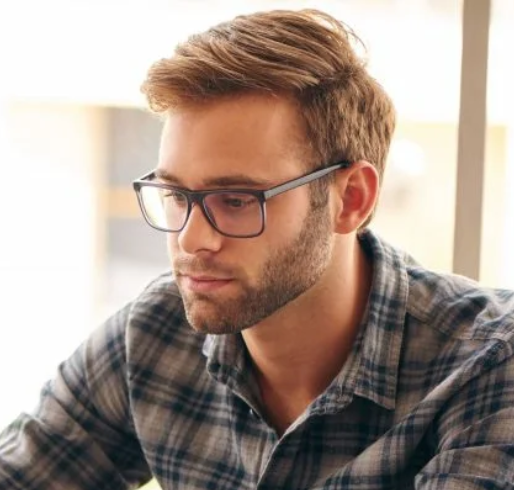 Freddy Brown (Filmmaker)
弗雷迪·布朗(电影制片人)
As a festival owner, I have used many wesbites over the years to elicit submissions and I'm pleased to say that this website ranks up high with the likes of FilmFreeway. The support team are always on hand to answer any queries or questions I have and their email replies are always prompt.
作为一个电影节的创始者,多年来我使用了许多不同网站来获取参赛影片提交资料,我很高兴地说,这个网站与filmfreway这样的网站在全球排名数一数二。支持团队随时准备回答我的任何疑问或问题,他们的电子邮件回复总是及时的。
Alen Cousin (Festival Owner)
阿伦卡什(电影节创始者)